Monaco is one of those cities where it is so fabulous you don't feel like you belong. You think to yourself, do people really live here? It is remarkably beautiful, the money is always flowing, and the setting is magical. In the picture below, this is one of the casinos. It is not an American type casino in the same way- very few games to play and there is an entrance fee of somewhere around 10 Euro. There are no photos allowed inside, but you can see people snapping them on their phones. There is a high roller room in the back but that wasn't our style 😉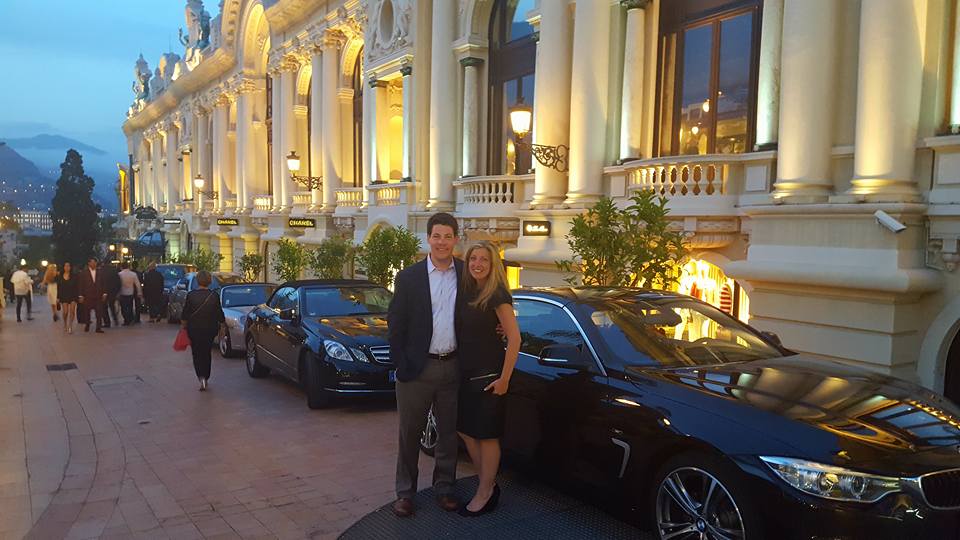 All the pathos and irony of leaving one's youth behind is thus implicit in every joyous moment of travel: one knows that the first joy can never be recovered, and the wise traveler learns not to repeat successes but tries new places all the time.
PAUL FUSSELL – AUTHOR OF THE BOOK "AMERICAN GIS IN EUROPE"
Palace of Westminster
Palace of Westminster is located across from the cathedral. It's the place of the British Parliament. The first palace on the site was built more than a thousand years ago, but only little of it remained: the building burned down in the early 19th century. Then on its place a new was built – what we can see now.
Travel, in the younger sort, is a part of education; in the elder, a part of experience.
Many tourists are surprised that, but it's a fact: the Gothic Parliament, topped with Big Ben, is a new building, created in the 19th century. It is just stylized the same like old, burned-out building. The majority of tourists come to Westminster to see the most famous sights of London: The Parliament, the Big Ben, Westminster Cathedral and Buckingham Palace, as well as the famous Royal Parks.
For a trip 4 metro stations are suitable: "Westminster", "Charing Cross", "St. James" and "Green Park". "Westminster" station is located directly opposite the Big Ben, and for going to Buckingham Palace, the best station is "Green Park". There are a lot of tourists, the subway is always crowded, sidewalks, streets, cafes and parks – as well. There are not many cafes in Westminster, restaurants even less, and they are concentrated mainly where many tourists.