Santorini is one of those places that is like no other in the world. There are things to do, but not so much that you can't relax.
There are three main places to stay: Imerovigli, Fira, and Oia.
Fira: Fira is the main city, and also the city where all cruise ships come in. For that reason, it has a heavy tourist feel.  It is the place where the night life takes place, and you can take a cab there from anywhere one the island. You also can hear the partying from your room if you stay here as well as there is no restrictions on noise.
Oia v. Imerovigli
Oia is very famous for its sunsets, and that is the most well known area to stay on the island. Because of this, it can be PACKED with people. Day trips from Fira cruise ships come through Oia, and the main area can be very busy. If you like the see and be seen, this is your area. Oia is mainly owned by hotels- the buildings are beautiful and the architecture is lovely to look at. We went before peak season, and it was already packed. As it is also known as a "honeymoon spot", there are music restrictions in this area, so it can be quiet and peaceful at dinners and at your hotel.
Since Santorini is built in a volcano, "cave houses" are built into the side of the caldera. This is the most popular thing to do. It is a ton of carrying your luggage up and down the stairs in the caldera. Because of the land being vertical, this isn't a place where you can get a full resort feel, which I wanted on my vacation. So instead,  we stayed at Santo Maris Hotel and Spa. The place we stayed was a total of 88 people, and had four pools. We would sit and eat strawberries at the pool and watch the sunset at the bar. It was really lovely. The rooms had vaulted ceilings and had the feel of the traditional cave houses. It is in Oia as well. It has a poolside bar specializing in craft drinks, and a 4 star restaurant on site as well.  There were a shortage of cabs and we had a wine tour planned- they took us in a personal car. Really what you would think of in terms of a place to stay on vacation.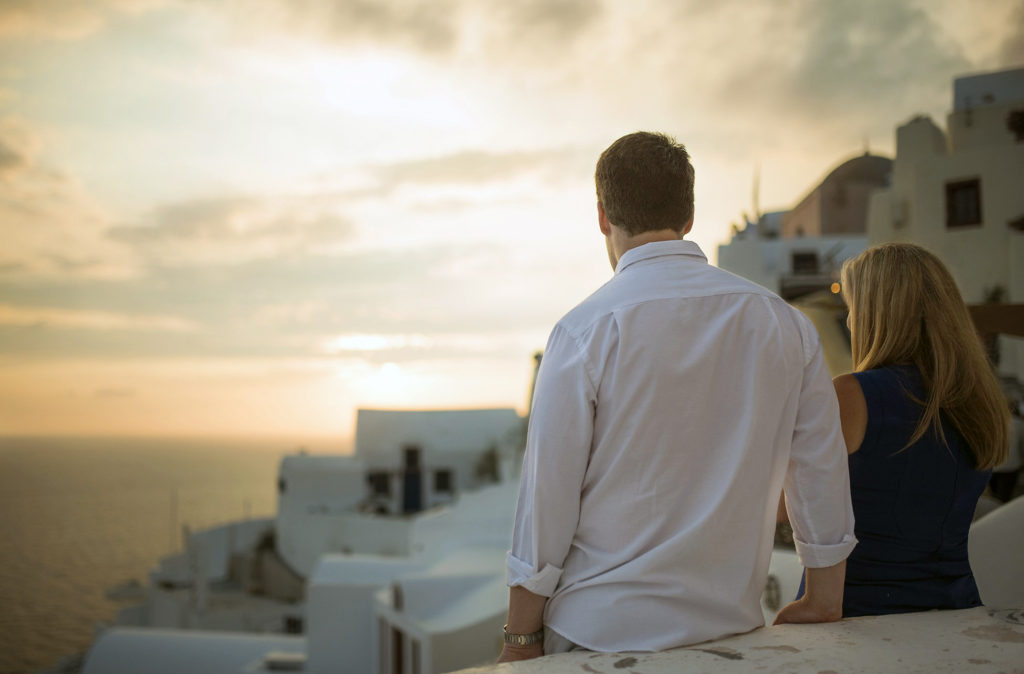 Imerovigli is a little less known, and you can get a better deal on a hotel in this area. This part of the island overlooks the volcano. Beautiful views and you can see the sunset from this area as well. The architecture is beautiful here as well. Most of the locals we interacted with said this was their favorite part of the island. Although I LOVED the hotel where we stayed, if I were to go back, I would try staying here, especially if I wanted to avoid extreme crowds.
Things to Do
On the top of the lists of things to do- a sunset cruise.  For 130 euro per person, you can take a semi-private tour through the hot springs caused by the volcano, the red beach, the white beach and the Oia sunset. It also includes BBQ and serve alcohol. Best to book early, but check the weather as soon as you arrive to see if you can move it to an ideal day.   The company was  helpful, on time, and responsive as well.  Their email is : info@sailingsantorini.gr and the website is www.sailingsantorini.gr
We also went on a wine tour. Santorini has its own type of grapes for white wine which is similar to a Sauvignon Blanc with a little more acidity.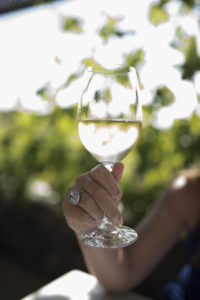 These are very old vines, which they are very proud. The wine tour picks you up from the hotel, drives you to multiple wineries on the south portion of the island and you drink your way across the area until the sun sets. The tour we were on only had 12 people, but you are going to wineries with multiple tours happening at once. Our tour guide was very knowledgeable and a sommelier. Overall a very nice wine tour for the money. http://www.winetoursantorini.com/
For amazing pictures that I hang in the home, I hire a photographer to document the day. They also serve as a tour guide. Ours was so nice. He took us in a car to multiple places on the island. He was easy to work with, and even split up our session because of the weather. Expect to spend around $500 for a mid range package.   His email is thesantoriniphotographer@gmail.com
If you have any questions, please don't hesitate to comment- I will reply!